Find out why and how presidents of MOBIO exhibitors have started
"INNOVATION and CHALLENGE" through the special interview.
No.20 is Mr. Komori of *** KOMORI JUSHI CO., LTD. (Read more) ***
- Plastic Tableware: Lunchboxes, Cups, Chopsticks and Children's Tableware with popular characters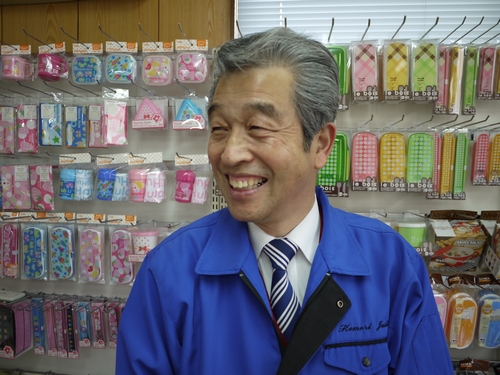 Komori started business to supply tableware to hospitals. Their turning point was full introduction of short lot production system to manufacture exclusive wares for boys or girls featuring popular charactors.
At their engineering center lots of original and convenient tableware have been designed, and all of new items were field tested by Komori employees before market launching.
For boys and girls featuring popular charactors For general usage
"Product differentiation is important. And moreover I will keep my business basics to create product:
"Handle Easily and Price Reasonably", says Komori.
***
View his message and valuable hints (^^) to you in Japanese : Click here Meet the President No.20
and
Go to other Standing Exhibitors: Click here List