KANSAI LABORATORY CO., LTD. is a team of experts who provide consistent evaluation of product performance and consumer acceptance. Count on their light resistance testers and other specialized equipment for a short time product development of automobiles, plastic or consumer electronics.
--
Find out why and how presidents of MOBIO exhibitors have started
"INNOVATION and CHALLENGE" through the special interview.
No.32 is Mr. Gennaka of *** KANSAI LABORATORY CO., LTD. (Read more) ***
- Weatherability (light resistance) test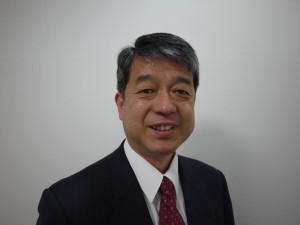 KANSAI LABORATORY is entitled to bear marks of ILAC MRA and International Accreditation Japan as the reliable institution. Gennaka said, " Under the motto of 'Promptness, High-Quality, Confidentiality' we conduct quality evaluation test for sheet materials to be used for automobiles, trains and airplanes, in addition to material of curtains and carpets."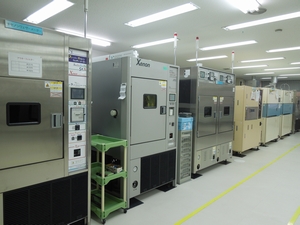 ●Takes on future changes in advance
Needs for new materials are changing. KANSAI LABORATORY is learning rapid changes of market needs because one of their affiliated companies supply key materials to automobile industry that requires continuous updating.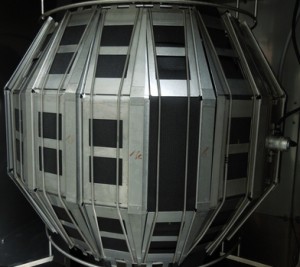 Durability of materials are tested by color staining test and tension test. On top of those test, market needs more complex evaluation to prove that materials does radiate chemicals and are free from hazardous materials. Gennaka commented, "Responding to new requirements means to invest for testing equipment and facilities to us. As a reliable institution we need to install new and appropriate equipment by identifying evaluation criteria and analysis conditions to come. That decision is quite challenging to us."
●One stop solution
Testing criteria is different by the type of materials. Sometimes customers need to search for appropriate institution by each materials. Therefore KANSAI LABORATORY hope to establish one stop service to customers, responding to any test conditions with broader networking.
"There is no institution who is able to conduct all of necessary tests, evaluations and analysis alone. Collaborating with other institutions we want to expand test networking and to become the convenient test lab. to our client. And I believe our team will make it happen.", Gennaka said positively.