"DEVELOP SUCCESS FROM FAILURES" is a firm belief of Dr. Matsuo acquired through experiences at institutions and universities. He is developing safety environment when in use of the rechargeable ion batteries and the next generation energy source (called a new renewable energy source).
-
Find out why and how president of MOBIO exhibitors have started
"INNOVATION and CHALLENGE" through the special interview No.40 is Mr. Matsuo of ***MICRO VEHICLE LAB., LTD. (Read more) ***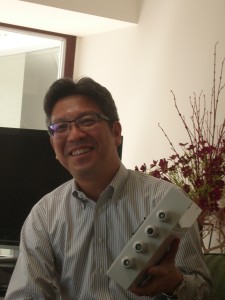 ●An about-face on corporate policy as an enginnering company
Lithium ion batteries are widely used as the power source in mobile phones, laptop PCs and electric vehicles and are considered to be cost oriented product in the industry. MICRO VEHICLE LAB. sourced battery cells initially from Korea, then changed to China and finally faced bankruptcy of Chinese factory. Due to unreasonable designing to save cost excessively it caused product failures in the market and credibility to lithium ion batteries was decreasing. However, MICRO VEHICLE LAB. is capable to manufacture the desired battery unit from small quantity with high quality. Learn why it has become possible.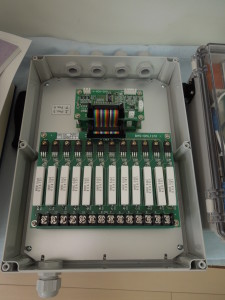 ●High quality created by advanced technology
Under unpredictable market battery condition, MICRO VEHICLE LAB. made one decision.
Matsuo said., "Price only business would be easily discontinued by the buyer when its price was no more competitive. Therefore I had determined to switch cells to Made-in-Japan models and I would pay price premium for its safety and reliability that enabled us to have face-to-face discussion with cell suppliers. Rather I would like to add more value to battery units and market as the high quality product."
At the same time Matsuo understood it was necessary to open the new market by himself as a risk hedge and so he entered the Fukui University to learn the new way of research. For three years he had studied engineering as an adult student and graduated as a doctor of engineering. His expertise was appreciated and he was invited to join the National project to develop an environmentally friendly vessel that did not pollute lakes.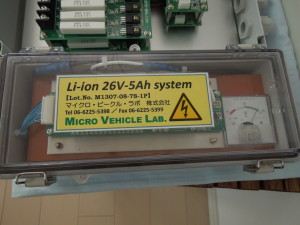 ●Develop safe and environmentally friendly power units
Matsuo is collaborating with large enterprises and universities in Japan in order to develop hybrid batteries with higher capacity for industrial market. Moreover he is planning to expand business category from lithium batteries to the next generation energy source (called a new renewable energy source), mobile peripheral devices and effective utility electricity delivery system (called smart-grid).
MICRO VEHICLE LAB., LTD. is continuously receiving calls from large enterprises. Matsuo explains its reason, "Because I am entitled as the doctor of engineering certified by Fukui University, my company is known as prestigious corporation and is drawing market attention." On top of that, Matsuo informs his policy to manufacture safely at high quality through multiple PR activities such as giving a lecture on a battery, publishing an article in a technical book, participating in 'Int'l Rechargeable Battery Expo' in Tokyo every year.
Because of his sincere attitude toward safety first policy, Matsuo is in a position to purchase battery cells exceptionally from cell manufacturers who normally do not allow direct business with SMEs. "We do not think it is good enough simply to sell products as many as possible but we will assist product development by designing safe and environmentally friendly battery unit", Matsuo said.
MICRO VEHICLE LAB., LTD. does not think about their immediate profit only, but seeks for reliable manufacturing. Matsuo's manufacturing spirit stands in a safe and high quality lithium battery unit.
--
Interviewed on June 19, 2014