April is the first month of the fiscal year 2015 in Japan. MOBIO is the good place to learn business basics for rookies and training as shown by the picture on April 17.
Visitors from the exhibitor Yamamoto Kogaku studied their display of sporting sunglasses and goggles with the brand name of SWANS. Check details.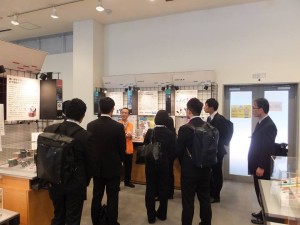 Another group noticed that they are using the display products of Lobtex tools. Check product line.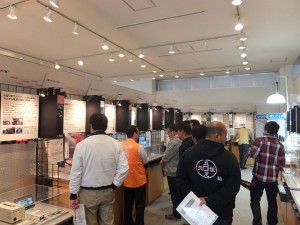 Drop by MOBIO and enjoy English guided tour! Book in advance form here.