VE specialist toured the MOBIO Tech Hall and discussed exhibitors from VE point of view on July 17.
Both for VE specialist and MOBIO exhibitors discussion was fruitful and informative to consider further study.
*** Snap shots during tour ***
LOBTEX CO., LTD.: Fastener and fastening tools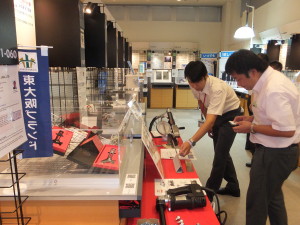 SANGO METAL INDUSTRIAL CO., LTD.: Sheet laser welding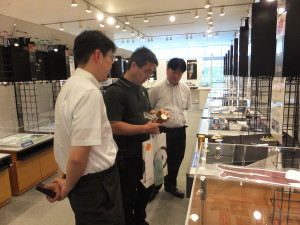 KONISHI METAL MOLD ENGINEERING ,LTD.: CORNICHE new hybrid molds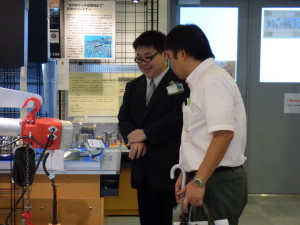 ARICE CO., LTD.: Plastic Prototype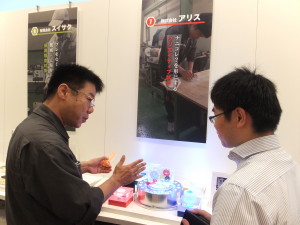 MORITA SEISHINSHO CO.: Ultra fine needles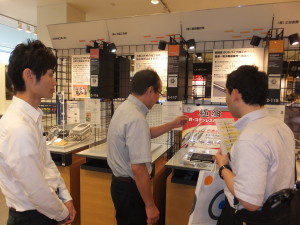 KAWAI CORPORATION: Industrial heaters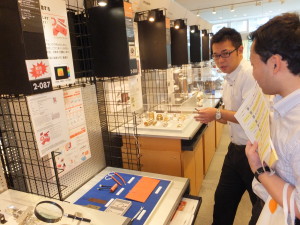 EIGHT-TEC. CO., LTD.: Precision sheet metal forming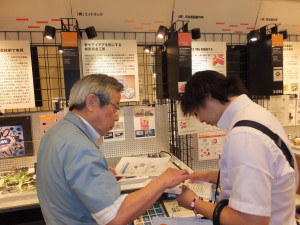 KANSAI TOKUSYU KOSAKU-YU CO., LTD: Metalworking fluids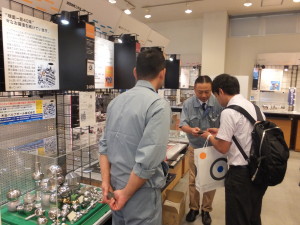 SUZUKI YUSHI INDUSTRIAL CO., LTD.: Inorganic spherical porous particle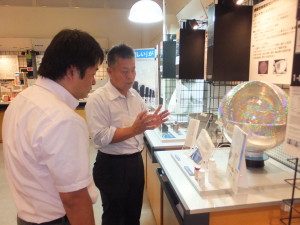 JOUNAN CO., LTD.: Cushioning form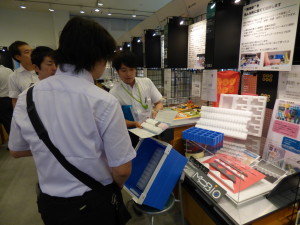 FUKUCHI METAL CO., LTD.: Cold forged parts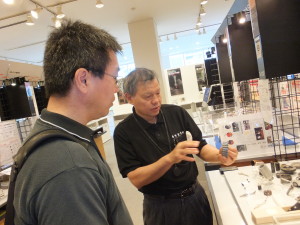 ***
The next MOBIO Cafe Meeting will be held on July 24 to meet delegates from Tohoku region.