In September companies from two market run the special exhibition in the Hall, the first time display by Toyota city companies and the third time display by Aizu market. MOBIO Cafe Meeting on September 4 was by Exhibitors at Toyota and Aizu Manufacturers Exhibition in the MOBIO Tech. Hall.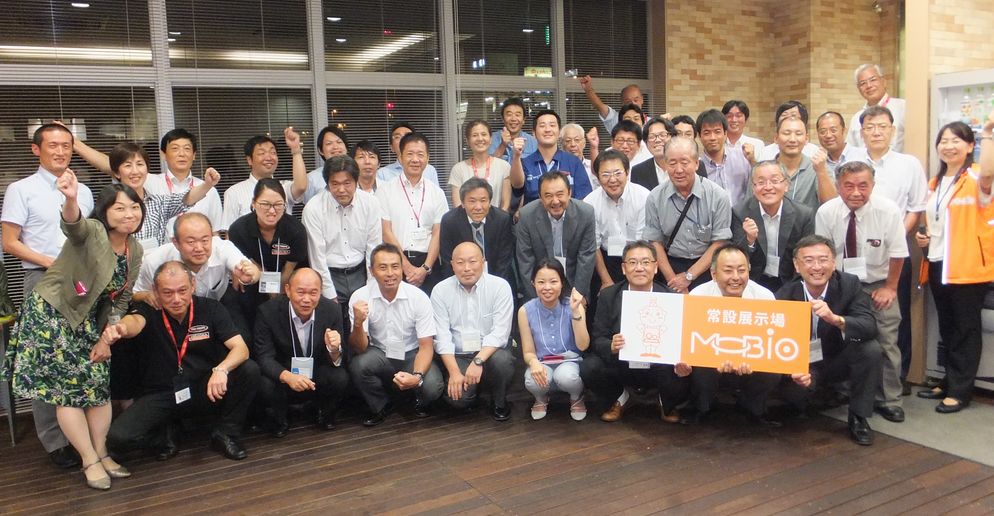 1) Product Presentation
<Team Toyota>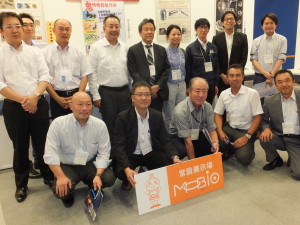 ●SUZUMURA INDUSTRY CO., LTD. /Plastics & Acrylics Processing
Vacuum forming and second-surface decoration by ink jet printing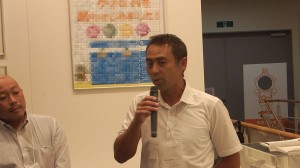 ●YAHAGI INDUSTRY CO., LTD. / Slim Technology
Forced extraction for FRP injection time saving
●KITO PRECISION MANUFACTURING CO., LTD. / More Precise! More Accurate!
Machining special form components at micron accuracy
●NITTO PREICSION MANUFACTURING CO., LTD. / Skill & Speed
Ultra precision mold with lapping and profile processing
●YAMAICHI CO. LTD. / Electrode of the welding robot
Quick turnaround service of electrode tip
●SUZUKI SPECIAL STEEL CO., LTD. / High Precision Steel Cutting
Delivery from Vietnam factory for Asian market
●YOKOYAMA KOGYO CO., LTD. / Harnessing Unlimited Creativity and Growing by Transformation
SFP press technology to stamp as precise as machining
●KAMO SEIKO CORPORATION / Change from 'Motion' to 'Emotion'
Possible machine processing without any backlash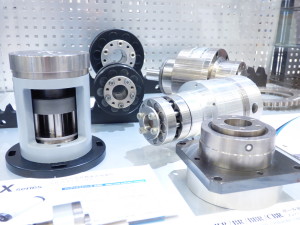 ●TODA IRON WORKS CO., LTD / One stop process srvice
Able to deliver from tiny parts to large parts
●Next-Generation Robotics Study Group / Providing component technology to assist future robot
Group study by nine member companies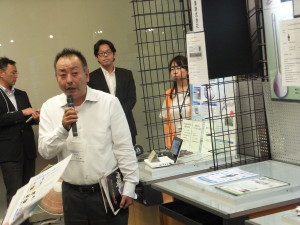 ●F. Pivot Corporation
Craftsman cooperative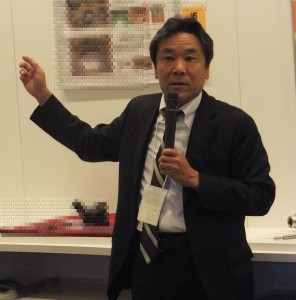 ●High‐Tech Industry Innovation Plaza
Promoting Sustainability and Innovation of Japanese Manufacturing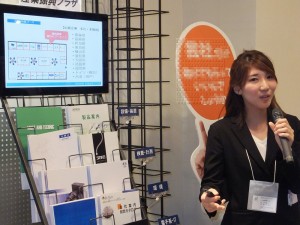 ●TOYOTA IRON WORKING COOPERATIVES
Promoting joint work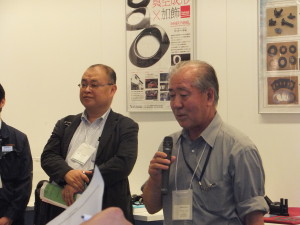 ●Toyota City Office
Assisting "Made in Toyota City" production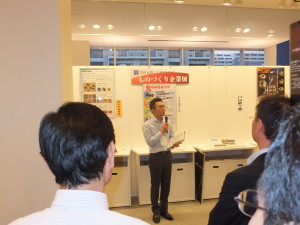 <Team Aizu>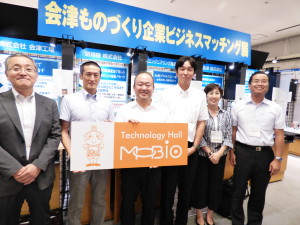 ●AIZU KOJYO CO., LTD / Horizontal controlled flow pouring process
Thin wall casting by H process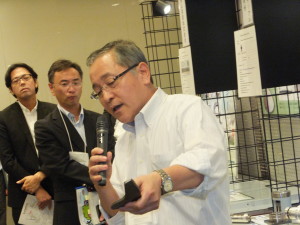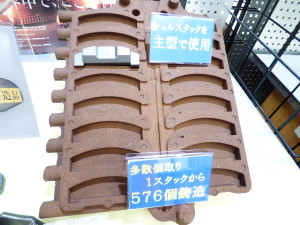 ●AKATSUKI SEIKI CO., LTD. / Machining Process
Machining and cold forging for local partners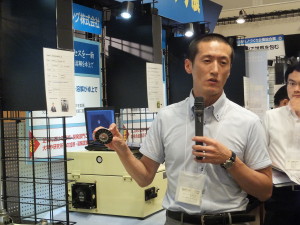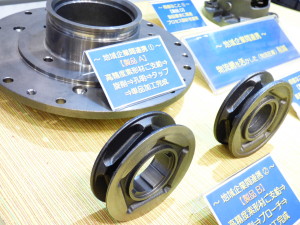 ●TAMAGAWA ENGINEERING CO., LTD. / Radio Frequency Heating Apparatus
Expanded application to brazing through discussion with MOBIO companies
●JUKI AIZU CORPORATION / Lost Wax Casting and Metallic Powder Injection Molding
Providing lost wax or MIM processing by demand
●TOHOKU RHYTHM CO., LTD. / In-house development for outside sales
Automatic inspection device for 24 hour operation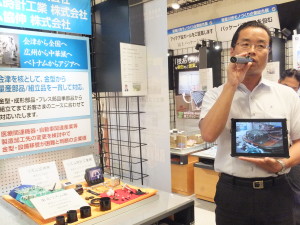 <Out of the Tech . Hall>
They talked and listened during the session frankly. It was another start for business and communication.