MOBIO Café Meeting is an interactive session. It offers opportunity to participants asking any questions freely. On December 22 following to exhibitor's explanation, participants asked questions and exchanged ideas in the MOBIO Tech Hall and in the canteen.
1) COB by GOLD FINGER
SATOSEN CO., LTD. (Read on for details)
Applying its core technology of plating, Satosen is capable to handle pure gold (99.9%) to bond chips to printed circuit boards (PCBs). Manufactured at the only one company to provide in-house MADE IN JAPAN PCBs from the scratch, Satosen's products are installed in mobile phones, LED, noise reduction module of high frequency units, heat dissipating modules. and etc. It takes any request from prototyping to mass production of PCBs.
2) NO CLOGGING by SHAFTLESS CONSTRUCTION
SHINKO KOGYO INC. (Read on for details)
Now the MADE IN JAPAN shaftless screw conveyor is available from Shinko. Shinko is the ONLY ONE manufacturer in Japan, who has succeeded in bending harder and thicker metal plate for screw flights, whose plates were impossible to be bended outside Japan. Its shaftless screw conveyors are designed by the latest patented technology to transport goods (sludge and powder) three times faster then shaft conveyors (20 tons per an hour), even vertically.
3) DISSIMILAR METAL BONDING METHOD
KAWAKAMI WORKS CORPORATION (Read on for details)
Friction pressure welding of different metals is the new technology to reduce material costs and improve productivity, by producing heat and to plastically displace material under compressive force contact of work pieces rotating to one another. Kawakami proposes methods to eliminate waste and improve the strength of components by reworking your processing technologies and processes from scratch on the basis of drawings.
******
The next MOBIO Cafe Meeting will be hosted on January 8 by thirteen companies from "Kinki Osaka Bank Exhibition".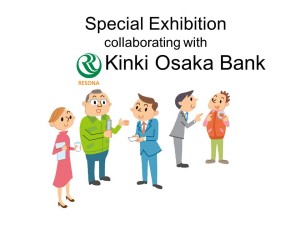 Read on for details and register participation in advance from here!