The cross-industry meeting in the MOBIO Tech Hall is filled with topics. Three exhibitors explained their state-of-the-art technologies on September 8. Participants asked many questions to speakers, such as "Does it mean ...?", "So do you think ...".
-
●Proprietary, patented MAGNESTAIN
MANABE KOGYO CO., LTD. (Read more)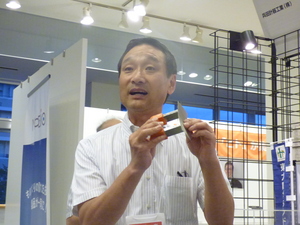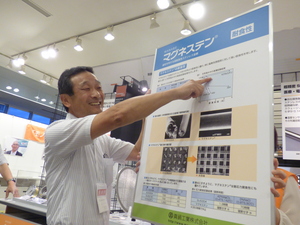 Even though wire cloth has broken during screening etc. by any chance, and wire fragments have got into a powder or other material, these can be easily detected and removed using a metal detector or a magnet at food processing firms, in case of MAGNESTAIN® Wire Cloth.
MANABE is mounting this high corrosion-resistant stainless wire cloth with magnetic properties to filter rings by seam welding and other methods to deliver as the filter.
-
●Vacuum heat treatment processing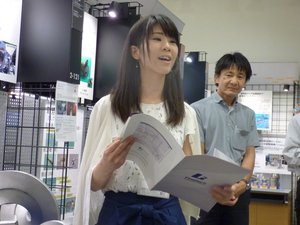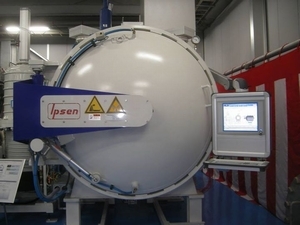 FINETECH INC. is a specialist in "vacuum heat processing" of any metals including nickel and titanium. Installing the latest German vacuum heat-treating furnace, complying with AMS, it has started new business for aero industry molds in addition to conventional mold processing. Effectively using vacuum heat furnances, it is now capable to work out an abrasion countermeasure by preparing mold surface in addition to conventional surface treatment.
-
●Never ending development of locking nuts
OSAKA FORMING CO., LTD. (Read more)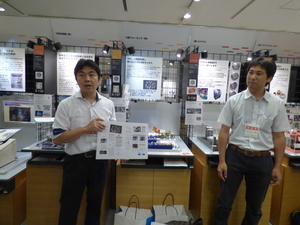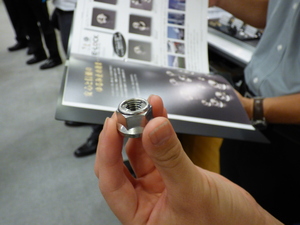 By warm forging, Osaka Forming manufactures stainless steel hex nuts with complecated shapes; flange nut type, welding nut and others. Responding to market demand of safer fastening, it has developed the new locking nut with leaf spring, E-LOCK, that has been patented and registered as utility model by the goverment.
Its strength is to fabricate smart-nut, bearing nut and other variations from round metal bars.
-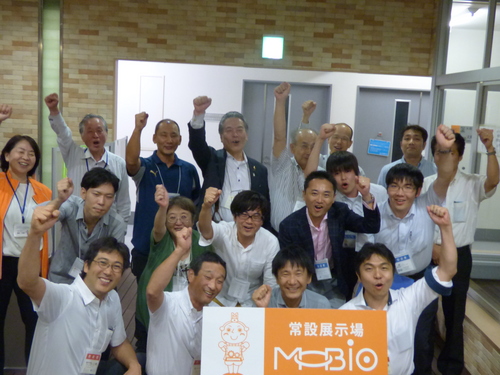 Meet Osaka SMEs at the MOBIO Cafe Meeting in Osaka, Japan.
-
The next MOBIO Cafe Meeting will be hosted on September 27.
Date : Sep. 27 (Tue) PM 6:00 - PM 8:00
Admission : Free (Costing JPY1,000 to join a party )
Contact Information : 1-4-17, Aramoto Kita, Higashi Osaka City, Osaka, 577-0011 Japan
Tel. +81-6-6748-1011
-
To be presented by four exhibitrors
BIG DAISHOWA SEIKI CO., LTD. Precision mechanical holding tools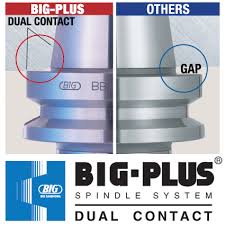 -
TAIYO SEIKI IRON WORKS CO.,LTD. Shackle hook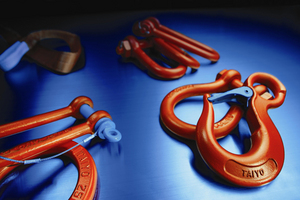 -
FUSO PLATING CO., LTD.  Iron plating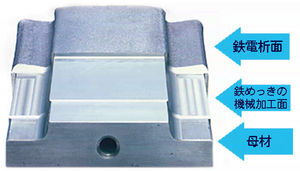 -
MATSUYAMA RUBBER PROCESSING IND., CO. LTD. Silicone forming