MOBIO Café Meeting is an interactive session. It offers opportunity to participants asking any questions freely. On October 7 exhibitors at Fukushima and Okayama companies explained their technologies shown at October Special Exhibition. Two exhibitions, Fukushima companies and Okayama companies run till October 28 at MOBIO Tech Hall.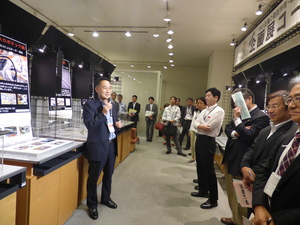 -
Fukushima Companies
●AKATSUKI-SEIKI CO.,LTD. / AIZU KOJYO CO., LTD.

AIZU is the only one company who is capable to run horizontally controlled pouring process casting at mass production basis in the world and manufactures even leaf shape. AKATSUKI is collaborating with AIZU to fabricate precision machined parts based on its expertized work of broaching.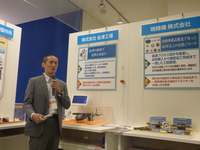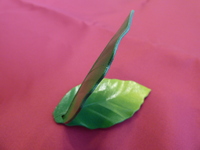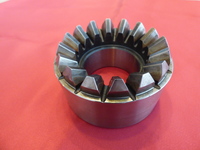 ●SUNBRIGHT CO., LTD.
In order to reduce product weight SUNBRIGHT proposes to switch to magnesium machined components from other materials. It is capable to draw a basic plan of weight reduction and heat dissipation improvement.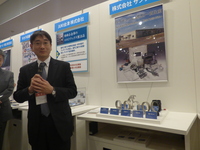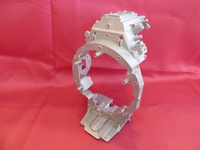 ●JUKI AIZU CORPORATION
JUKI's lost wax casting is operated by the advanced vacuum melting furnace on in-house integrated system to produce even an artificial joint. For more precision components are manufactured by metallic power injection molding (MIM).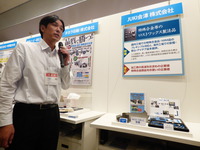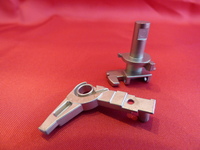 ●TAKARA PRINTING CO., LTD.
TAKARA is capable to inspect all pages of folded medical papers by use of advanced folding device. Because of its quality management system TAKARA has been entitled as the medical device manufacturing holder by the government of Japan.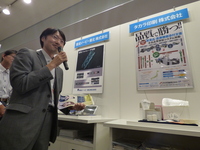 ●TAMAGAWA ENGINEERING CO., LTD.
The TAMAGAWA 's tabletop induction heating equipment is convenient to melt metals and is used for brazing as well. Its Osaka branch is planning to install a test device for SMEs.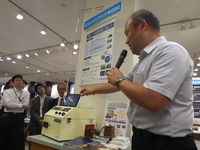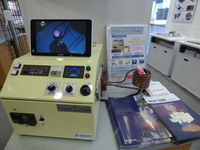 ●TOSEI EB TOHOKU CO., LTD.
Using electron beam machining, TOSEI conducts dissimilar metal welding, micromachining, porous processing to silicone material and more. Its polylactic acid stent for medical market is made by the ultrashort pulse laser processing machine.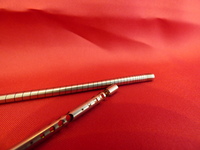 ●NAKANO-SS CO., LTD.
NAKANO applies precision machining technology developed for optical equipment to KOVAR and other hard-to-cut materials. Acquiring ISO Q9100 for aero industry market, it has established sophisticated quality management system.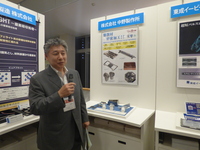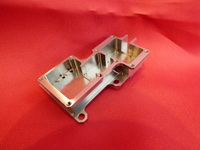 ●HAYASHI SEIKI SEIZO CO., LTD.
Improved ultraprecision machining operation for watch case, HAYASHI has further expanded its business to mechanical watches, parts plating, medical components and so on. With ISO13485 certification, it also fabricates orthopedic implant.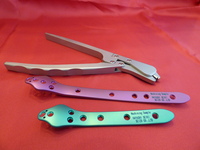 ●MICRO ARTS CORPORATION
MICRO has developed an ERP package to automatically transfer CAD data file to PDF. It handles several hundred thousand drawings and creates searching program.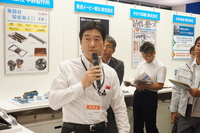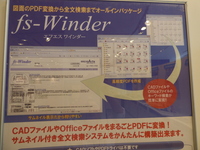 -
Okayama Companies
●Aida MechaSystem Co., Ltd.
Responding to customer's requirement, AIDA develops energy saving and labor saving equipment. It further fabricates repair parts when genuine parts are discontinued.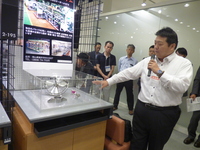 ●Ikoma Robotech Corporation
Ikoma designs and manufactures equipment for industrial welding robot used in the automobile industry. A duck robot is under development for rice farming to cultivate safety rice.
。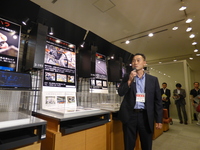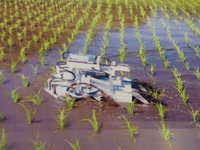 ●Saitoh Metal Works
Saitoh has in-house integrated fabrication from stamping, welding to assembling by using stainless steel plate. It emphasizes technology transference to younger operators.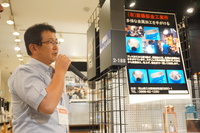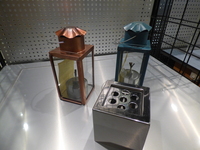 -
Interactive discussion continued. They exchanged ideas and commented for technologies.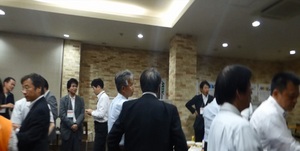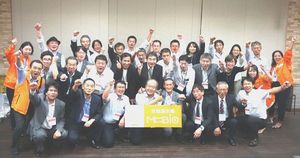 -