Three new exhibitors explained their latest technologies at MOBIO Cafe Meeting on June 26. Participants listened to exhibitors' presentation on a waterjet parts washer, a 3D film decoration and safe and appealing parts.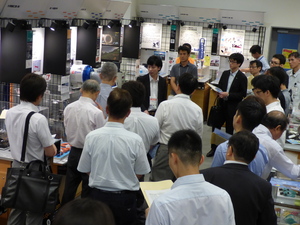 -
3D film decoration: FU-SE VACUUM FORMING LTD.
Its Vacuum forming machines and pressure forming machines are used at 3D surface decoration for electronics items and automobile parts. And its film formoing can be applied printed circuit board as water proof barrier.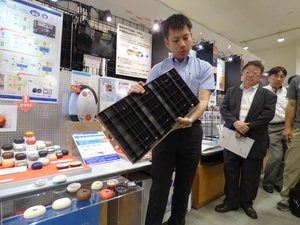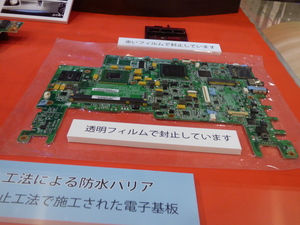 - 
Waterjet parts washer: NAKANO MANUFACTURING CO., LTD.
The waterjet Parts Washer "Komachi", a small parts washer, was developed and is effective in removing various contaminants, especially in the automobile parts manufacturing process.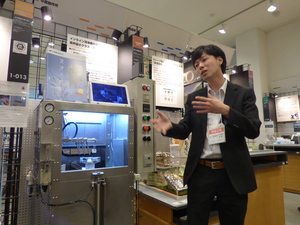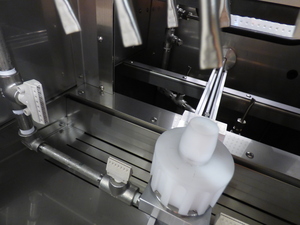 -
Safe and appealing parts: FIST INC.
Fist offers support even in invisible places with careful craftsmanship, such as argon welding with no spatter, paper grinder polishing, and chamfering with paper grinder polishing after laser cutting.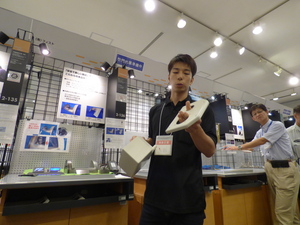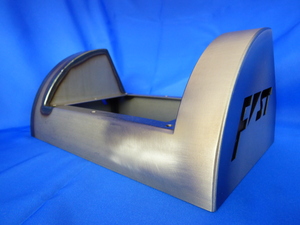 -
The next MOBIO Cafe Meeting is planned for July 13 "Team MOBIO companies" who had displayed technologies in the recent trade fair in Tokyo. Drop by MOBIO to meet eight companies, study their technologies and participate in a hands on meeting as shown.
Date: July 13 (Fri) 18:00 though 20:00