MOBIO offered 15 companies to introduce their expertise and collaboration case to participants of August 3 MOBIO-Cafe Meeting, Three MOBIO exhibitors and twelve MEBIC oriented desginers explained how they have developed and promoted products.
"I've read MOBIO's article on SNS and here I am" was a comment of Kenyan participants!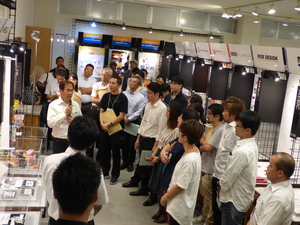 A) Manufacturers (Collaboration case study with designers)
In order to create new corporate business concept, YAMACO has painted Its key manufacturing machines, air stamp hammers, with green and white as an indication of CHANGE.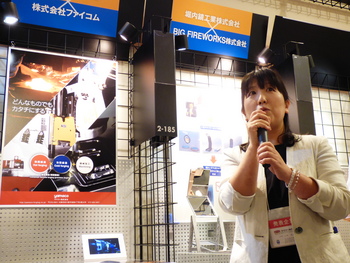 ▼YAMADA MANUFACTURING CO., LTD.
Its "Y-Decl" board was originally developed for internal usage and was marketed publicly to assist information sharing among employees by means of visible method.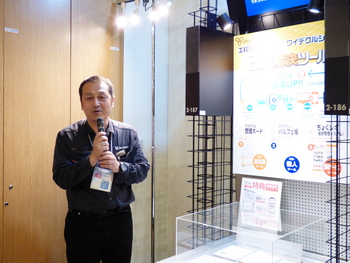 ▼HORIUCHI MIRROR INDUSTRY CO., LTD.
For convenience of hair dyeing and wearing a wig, HORIUCHI has developed Tabletop 3-Way Mirror. The bottom mirror reflects the top of your head and the hair whorl.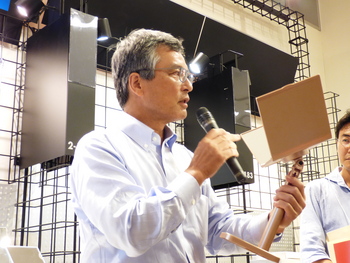 B) Designers
Offers "Branding Design" from woman's view to create real value of clients.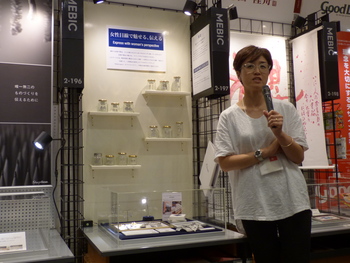 Develops form based on clietns' wishes as a one team.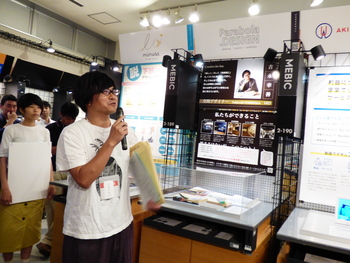 Offers VIDEO shooting for product introduction and sales promotions.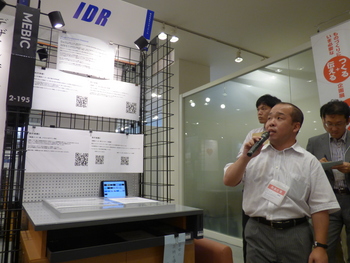 Offers photo shooting and VIDEO shooting.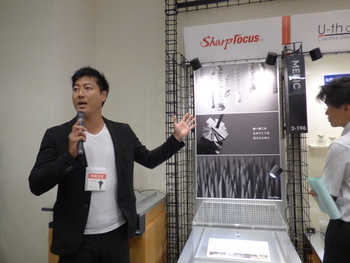 Offers development of sales promotional materials and novelties.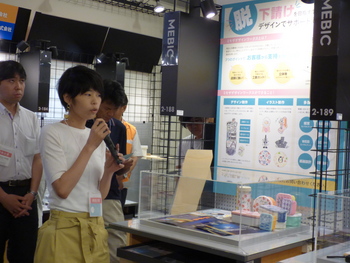 Offers packages linked with corporate idea. Let's think real value of products.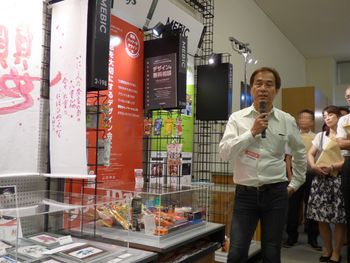 ▼moat.industrial design corporation
Offers product design, graphics design, WEB desgn and other design works.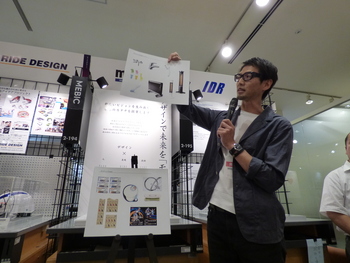 Offers product design and graphics design.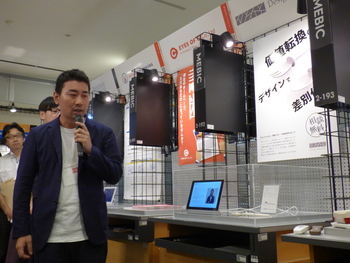 Offers product design and branding and displays product samples (Crab Shell Cracker Robot, Bicycle Lamp).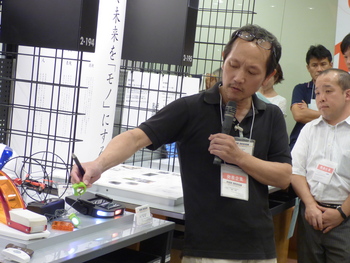 ▼EYES OF C corporation
Offers one stop services on WEB (design, analysis, system programoing)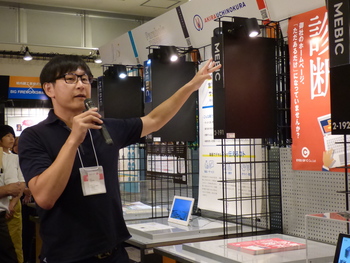 Offers color calligraphy to improve copy writing.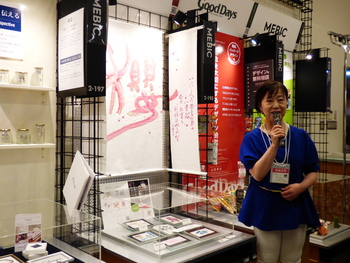 Offers graphic design and VIDEO shooting.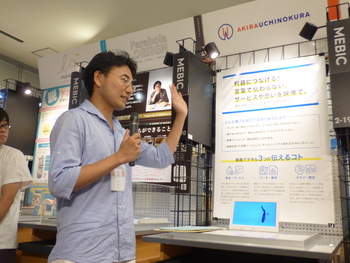 MOBIO runs August special display "Designers meet Manufactures" till end of August. Drop by!