Twelve companies from Mie prefecture companies exhibition explained their technologies to the participants. Their factories locate in just 100 minutes drive from MOBIO Tech Hall. In the Tech Hall they are running special display till September 28.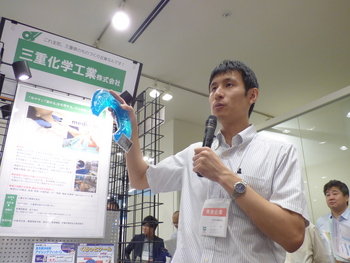 Hot and Cold product line-ups for food and medical purposes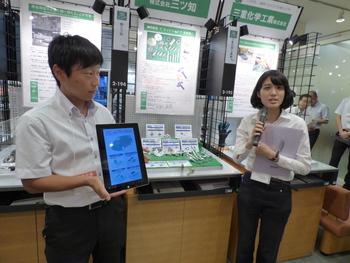 Industrial fasteners made by cold forging process
▼Onex Technology Center Co., Ltd.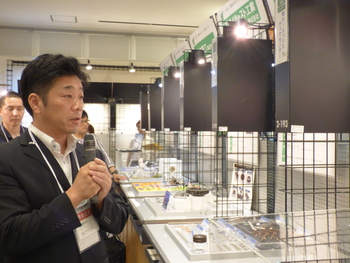 R & D for metal heat treatment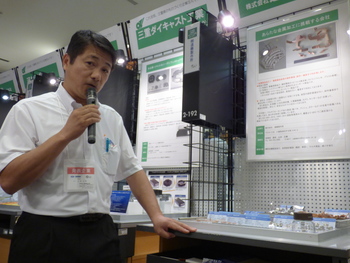 Spring and stamped parts
▼Mie Die Casting Ind. Co., Ltd.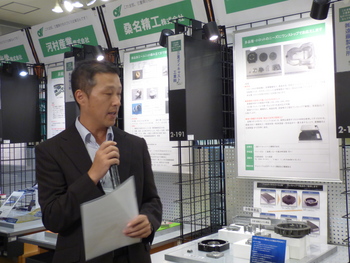 Diecasted aluminum parts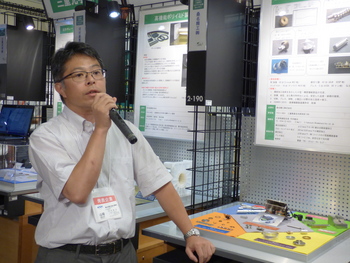 Gears and machinned parts
Transparent polyimide powder application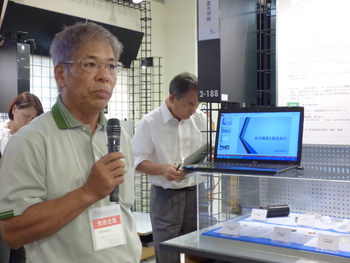 Axicon lens for laser beam machining devices
▼Okumura Rubber Mfg. Co., Ltd.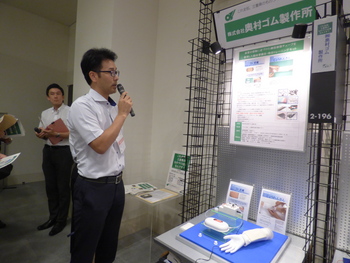 Training kit for angiorrhaphy and other operations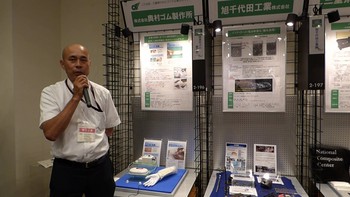 Isonaito processing for surface treatment
▼Mie institution of technology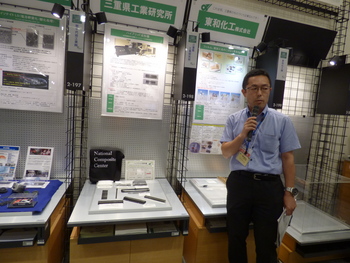 Introduction of new equipment, Hybrid molding machine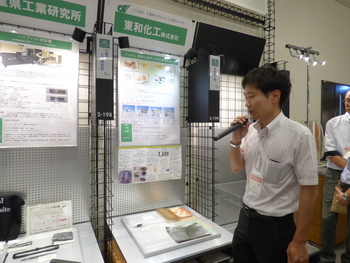 Plastic clean films for mediacl and semiconductor market