MOBIO started "Kansai New Selection 2023" exhibition in the MOBIO Tech Hall and runs the exhibition through March 30. Ministry of Economy, Trade and Industry, Kansai Bureau recognizes outstanding Kansai-based SMEs that have produced innovative products and technologies as "Kansai New Selection 2023".
On March 1, nine exhibitors explained their technologies and products on March 1.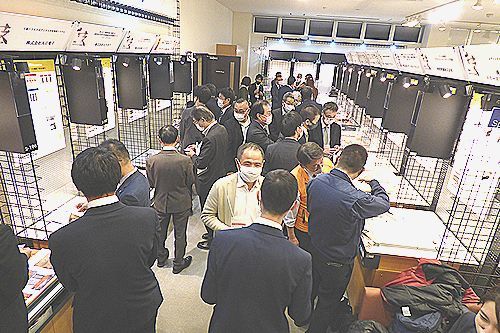 *OKUMURA ENGINEERING corp. Valve for stable sealing of cryogenic fluids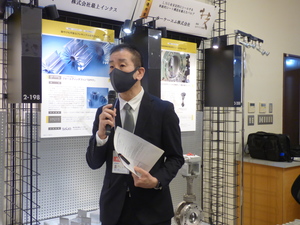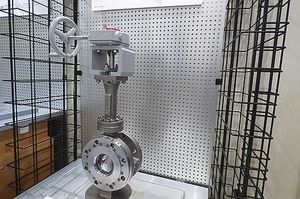 *SAIJO INX XO., LTD.  Flexible heat-transfer fins that can be retrofitted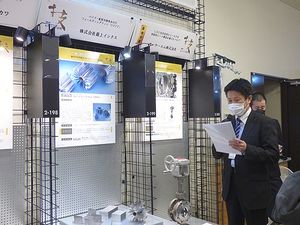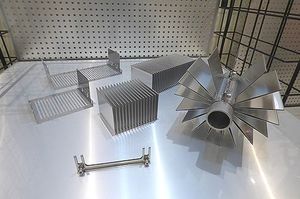 *HIRAKAWA CORPORATION Industry's first next-generation latent heat recovery boiler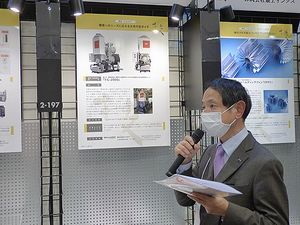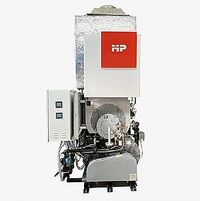 *Dainichi Denshi Co., Ltd Digital train communication system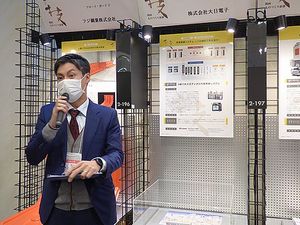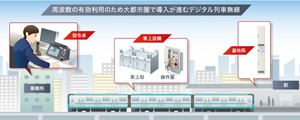 *SHINKO SEIKI CO., LTD. Arc discharge magnetron sputtering equipment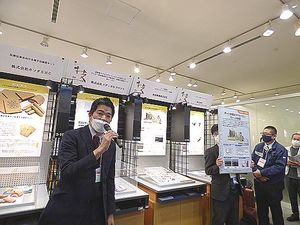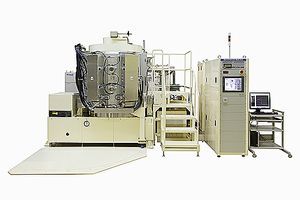 *TORRY ENGINEERING CO. LTD. Special air nozzle discharging air in a thin plate shape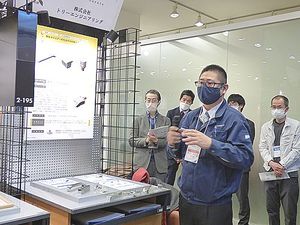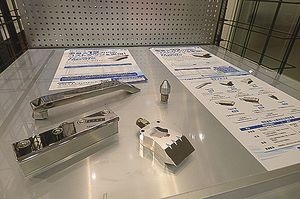 *FUJI KOGYO CO., LTD. Disaster prevention products to replace sandbags. Float Guard F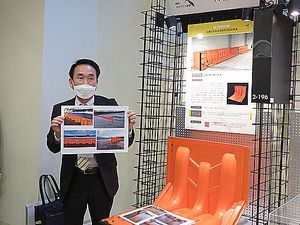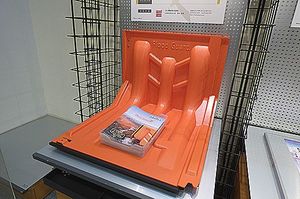 *MARUWA KNIT Co.,LTD Sports jersey-like jacket and pants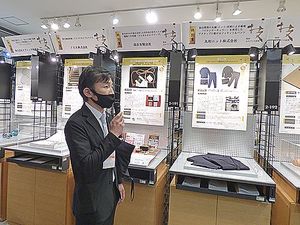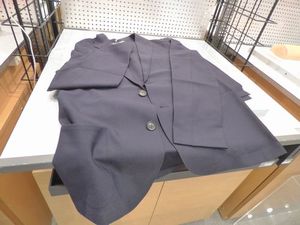 *FUKUYOSHI CO., LTD. Marbled miracle, ethical celebrity soap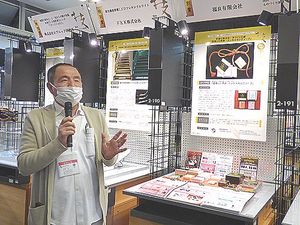 After the new technology pitches, a series of question and answer sessions and discussions took place at each company's booth.